For your gift of doughnuts, we have 5 Gift Wraps available that you can add to almost any dozen we sell Online.
For $3, you can add one of the 5 Gift Wraps below to a dozen doughnuts of your choosing*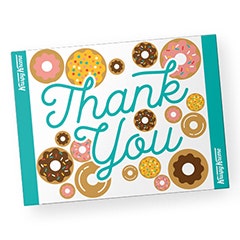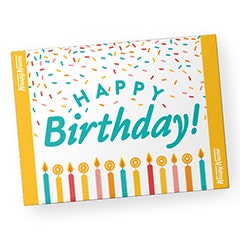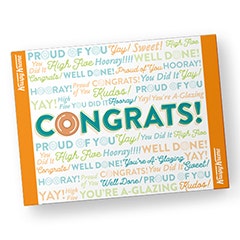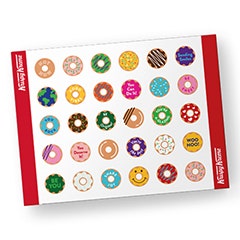 Once you have found a Doughnut, or Pack you are ready to purchase, the default option will be packed in our Krispy Kreme Polka Dot Dozen box - No Gift Wrap.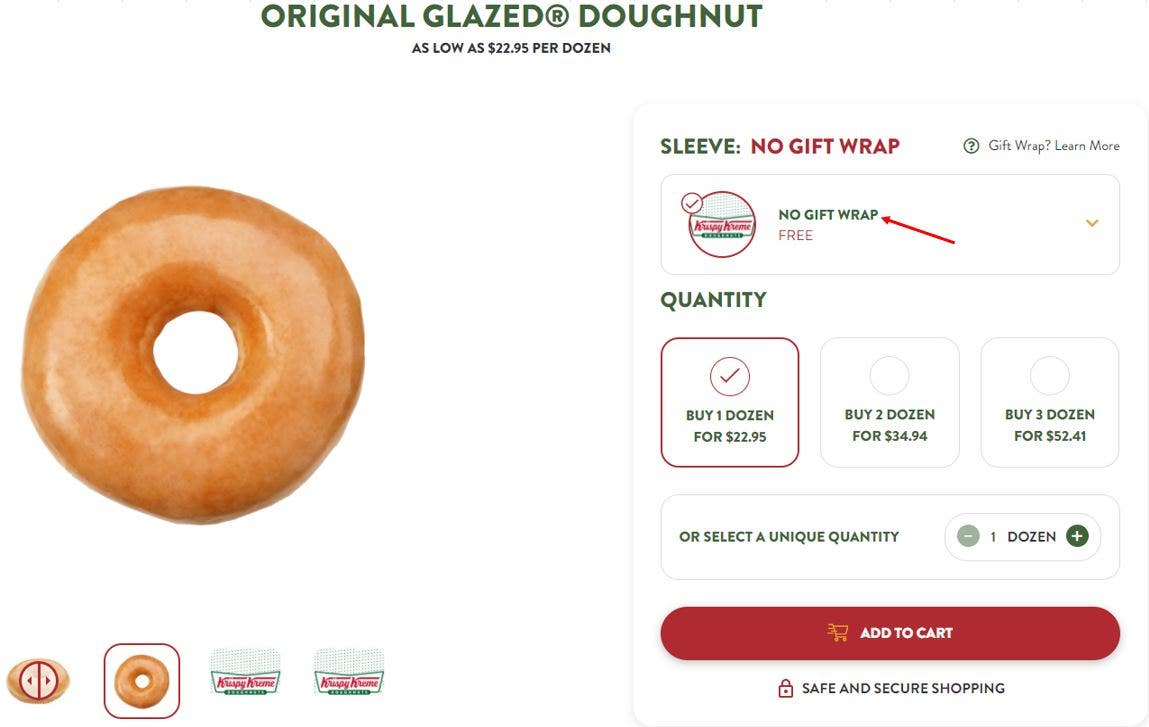 To add a Gift Wrap, simple expand the drop down menu and select your Gift Wrap (noting that a $3 charge will apply).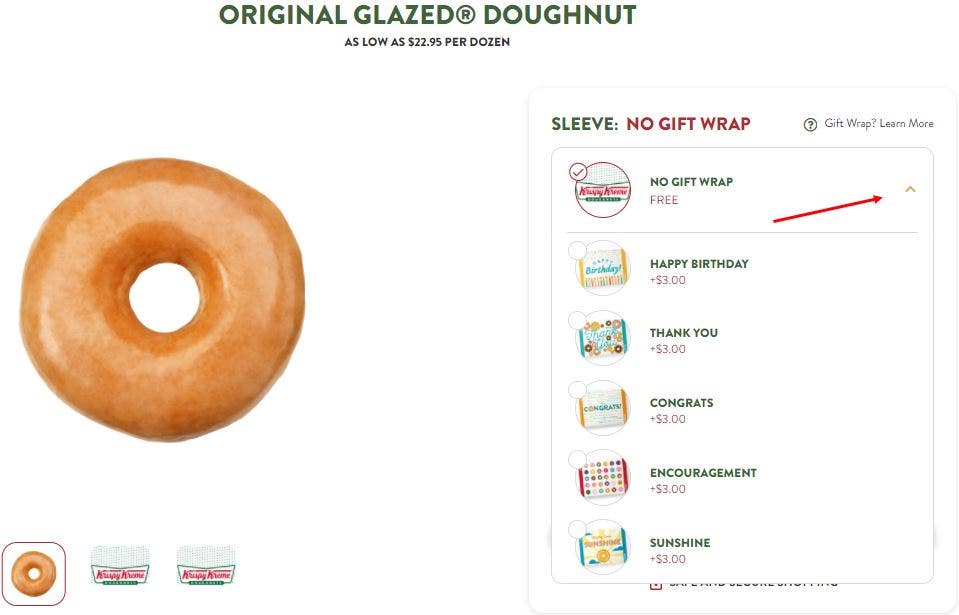 Your choice will be confirmed, with an example image of the Gift Wrap. You then select your quantity using the Buy 1 Dozen, Buy 2 Dozen, or Buy 3 Dozen. (Alternatively use the plus and minus unique quantity selector).
Finally, add to cart and continue shopping or proceed to check out.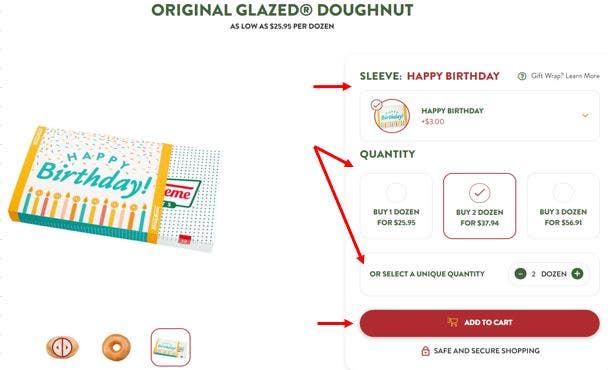 *Not available on Pick Your Own Dozen
Double Dozens will receive 2 x Gift Wrap chosen - only a single change of $3 applies
Gift Wraps can not be mixed when purchased with double or multi pack items.
Gift Wraps are pre-printed sleeves that a Dozen Box of doughnuts are enveloped by. Currently we do not have customisation options for this product.